We Preserve What Matters Most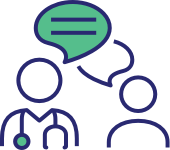 Patients
Continuity of care is at the heart of what we do. Our approach maintains the legacy of trust you've built with your patients with as little disruption as possible.

Staff
We can't provide excellent care without excellent people. So, you can rest assured knowing there will be minimal disruption to staff during the transition and beyond.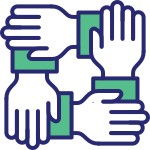 Community
We believe pharmacies are the cornerstone of communities. That's why we want to celebrate the reputation you've built, not eliminate it.
What Are Our References Saying About Us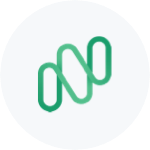 Neighbourly Pharmacy has been wonderful to deal with as a business partner. They are a very well-managed company and ready to help you and your business. Their team of front store, pharmacy, finance, HR, tech, and more will help you set your pharmacy up for success!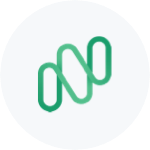 Neighbourly Pharmacy has been a great partner for me as I considered selling my pharmacies. They are honest, open and straightforward. They made the sales process very smooth and have been great operators of my pharmacies. I knew my teams were going to be in great hands and it has been a pleasure working with them.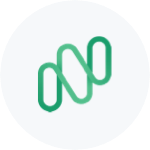 Our experience in our transaction with Neighbourly Pharmacy has been everything we could have hoped for. Transparent to staff and customers and they lived up to their word. We found them to be very efficient, flexible and ethical.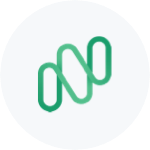 Our experience working with Neighbourly Pharmacy was everything we had hoped for. Their team understands all corners of our business, which provided great comfort at each stage of our transition. We pride ourselves on being good operators and we feel like we've put our staff and customers in the best situation possible.
Thinking Of Selling Your Pharmacy
Call or email Michael and he would be happy to discuss it with you.
michaelb@nbly.ca
Call Mike +1 416 706 1224
Join our Community
When you choose to sell to Neighbourly Pharmacy, you're choosing to trust us with your patients, your team, and your community. As the fastest growing pharmacy network in Canada, we've built a reputation of doing what we say and saying what we do. So, you can rest assured knowing the exceptional level of care and service that you've built will be protected.
Say Hello
You're in Good Hands
Selling your business isn't a small decision. That's why we work with you to make the process as comfortable and seamless as possible. Our dedicated centralized and regional teams support the transition while our flexible approach can be tailored to your needs and timelines. Plus, you never need to worry about commissions or broker fees.
FAQs
Are there any circumstances under which you wouldn't retain a pharmacy's staff?

We certainly haven't encountered this situation. Perhaps if all the staff wanted to retire, but we would try to convince them that we'd like them to stay. Ultimately, if someone wants to leave, they will leave.
I heard that a lot of pharmacy acquisitions have had trouble closing. Why is this, and what makes you different?

The biggest obstacle to closing the purchase of a pharmacy occurs when the buyer needs to get bank or other financing to raise enough cash to pay you (sometimes called a financing condition in an offer to buy your business). As lenders are now being much more careful with the amount of money that they're willing to lend, sellers are often finding that they accept an offer and then are trapped for up to half a year while the buyer attempts to convince lenders to lend the money. And when they cannot, the seller is then forced to go back to buyers half a year later to see if they're still interested. We are increasingly finding that sellers are getting trapped in that circumstance. And, understandably, buyers are much less willing to work with a seller after they have been rejected before.

At Neighbourly, all of our transactions are made in cash and do not rely on third-party financing.
How do you keep the transactions confidential?

We stake our reputation on our integrity, which is paramount to any transaction. To ensure integrity, confidentiality is a must.
What's the difference between a purchaser and a broker?

A Broker is a person or company you contract to sell your pharmacy and for that privilege they charge you a fee. We are not that person or company. We buy, we operate. Nothing else. Working with us means that you do not need to share any of the value you have created with someone else.
How long will the process of selling my pharmacy take?

You are in control of that timeline. You decide how quickly or how slowly you wish to proceed.

Once we have the basic information, we can turn around an offer for you in days. And once we both agree on terms, we can generally close in less than two months.

(Of course, because the timeline for college notification is different in each province, the exact timeline can change.)